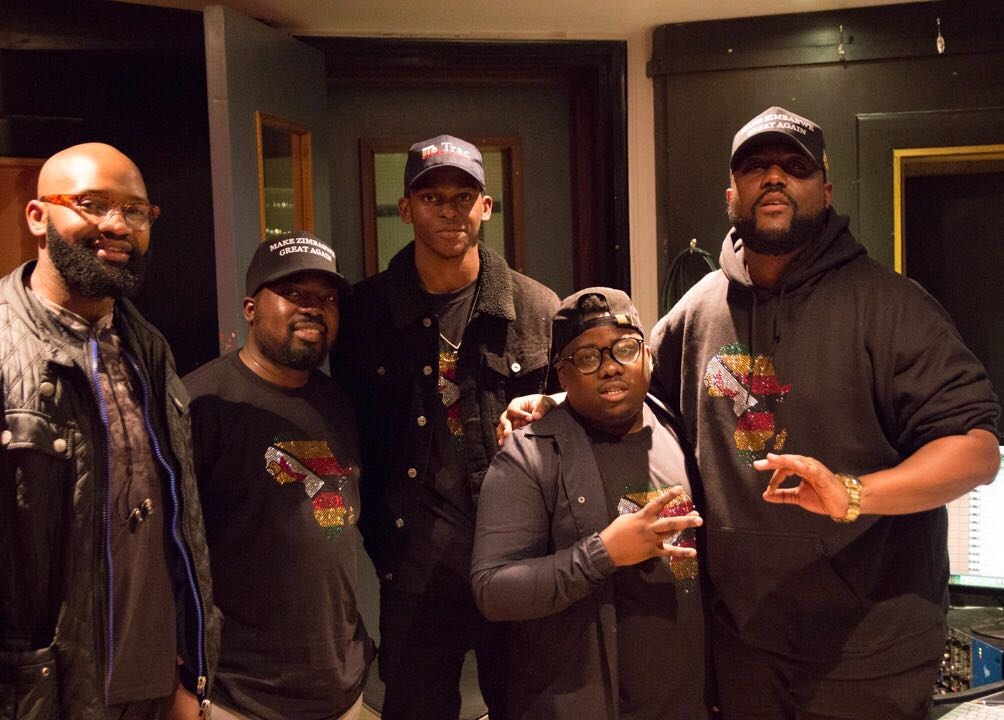 Level 8 Entertainment is a collective of 5 professional musicians based in the UK who have worked with some of Africa's Top Artists including Kiss Daniel,Cassper Nyovest,LAX,Ammara Brown,ExQ,Nutty O,Takura,Wamambo etc .. the band is lead by Zimbabwean born Music Producer Tinashe Murembeni (Main Keyboards) ,followed by Nigel Nguruve (Bass), Praise Chirombo (Aux Keys) and lastly the 2 brothers Erasmus Magara and Joab Magara who play (Drums) and (Guitar) ...

The band is dedicated to bringing nothing but the best to every performance they do by taking the audience on a musical journey that will be sure to leave them wanting more ... their ability to play for any artist in any genre is what sets them apart from the rest.
Dj TeeChokks came onto music scene February 2017. TeeChokks started off practising at home, playing at house parties, then moving onto playing in night clubs such as Nakira, LA Lounge etc. However, she also plays at private parties mainly where they require a female Dj such as baby showers, bridal showers, she is also a great Dj at birthdays parties and weddings.
'I absolutely enjoy what i do, and seeing a crowd responding to the music i'm playing makes me so happy. I strongly believe i was born to be an entertainer.'
'I love to entertain people, to me being a DJ is like being a Chef. With the right ingredients, I can get any crowd jumping.'
DJ Principal has been a staple in the Southern-African music scene for over a decade. He began his career in 2005 playing at private parties, and has since moved on to promote and play at popular clubs including Club 19, Stratford Rex, Truth Nightclub as well as bring AFROKINGS official tour DJ.
Trevor is known across Zimbabwe as the "RnB King" and attracts a massive following. This singing and song writing sensation rose to stardom in 2004 after the release of his award-nominated single 'Ndozviita Seyi' and has been churning out hits ever since. He has shared the stage with a number of international artists including Akon, Sean Paul and Davido.
Trevor's latest album 'Beyond' was released in early 2017 and features collaborations with Freeman, Cal_vin and Tembalami.